STAY IN THE MIDDLE
OF THE HISTORIC CITY CENTRE
Hotel Residentie Vlissingen is situated in the city centre of Vlissingen and at a short distance (less than 1 km) of the beach. Our hotel is surrounded by quaint shops, cosy restaurants and attractive terraces.
Discover Zeeland, Hotel Residentie Vlissingen is the perfect base for a wonderful stay at the Zeeland coast. The city at your feet and yet in a few steps with your feet in the sand.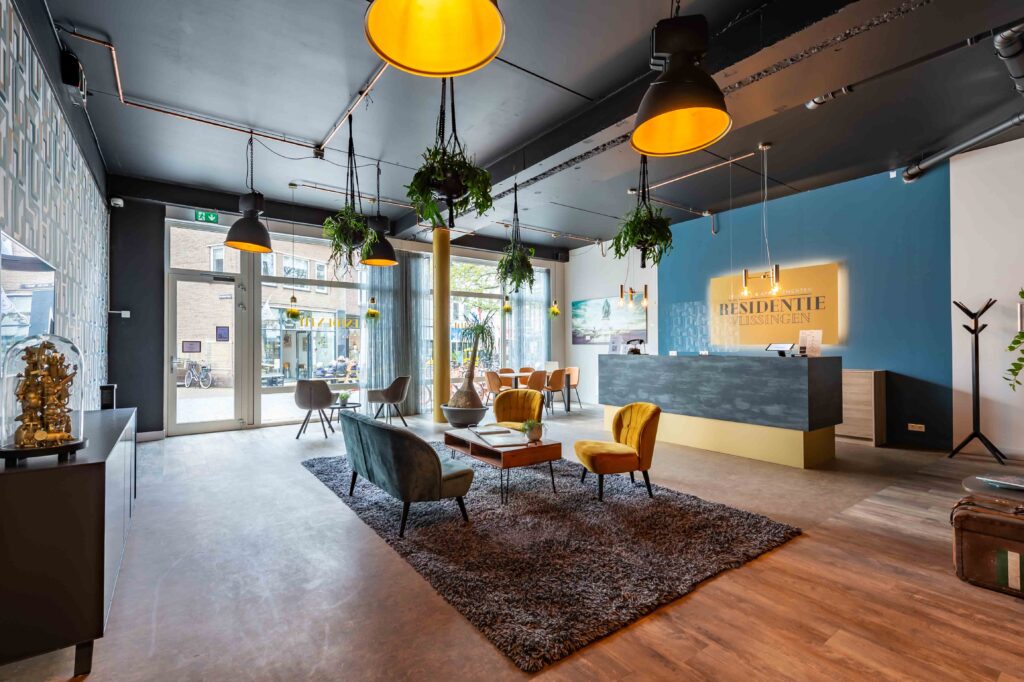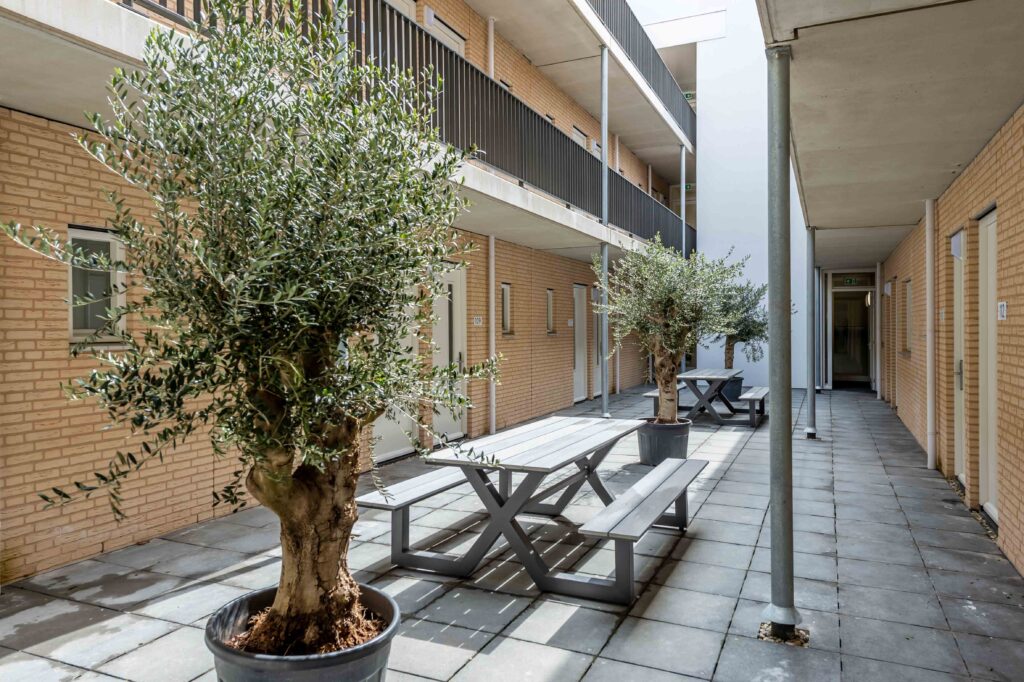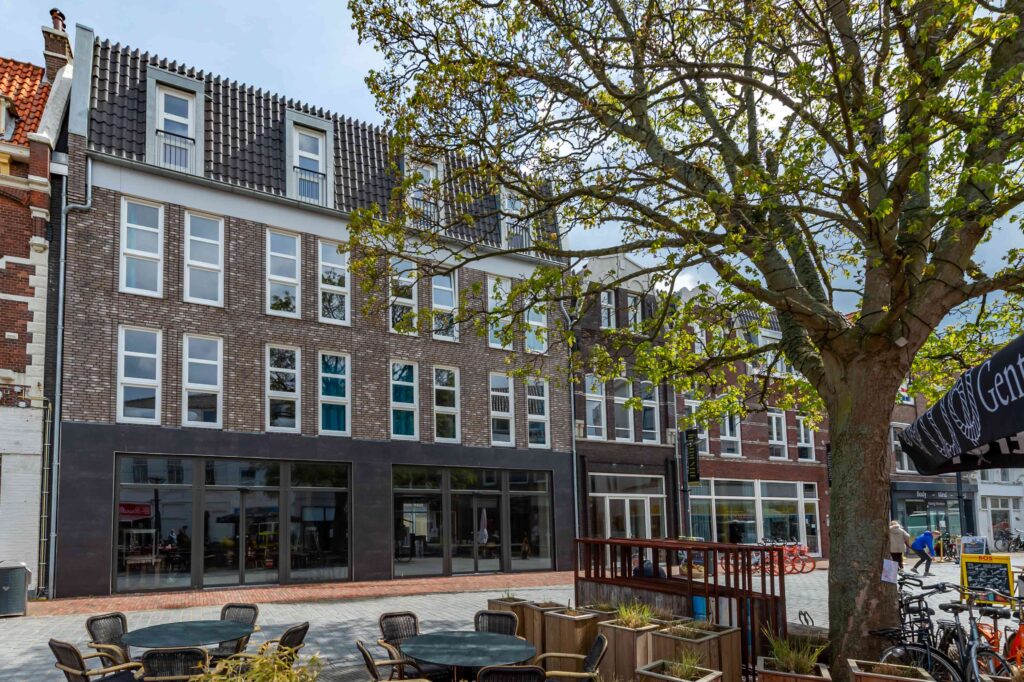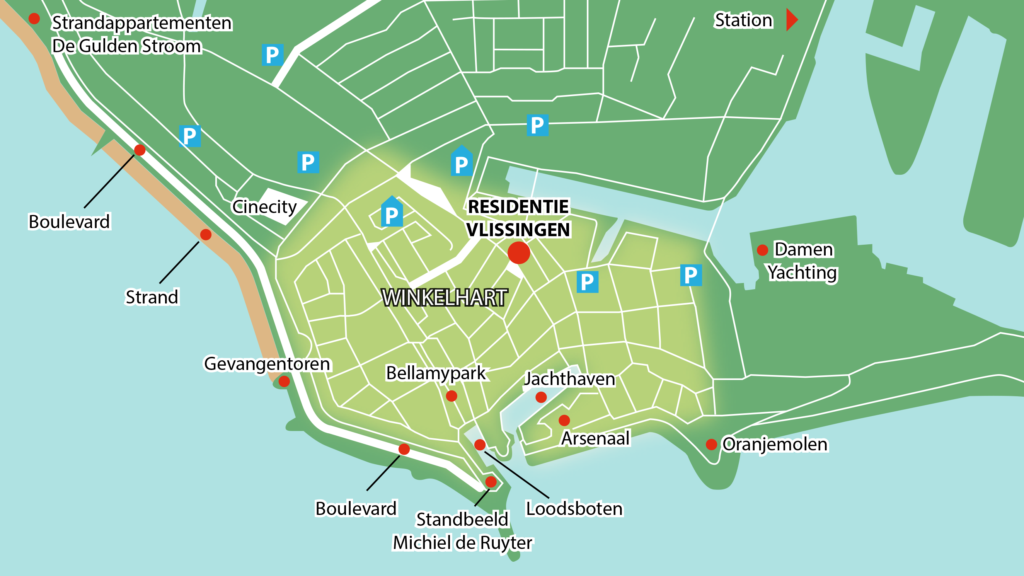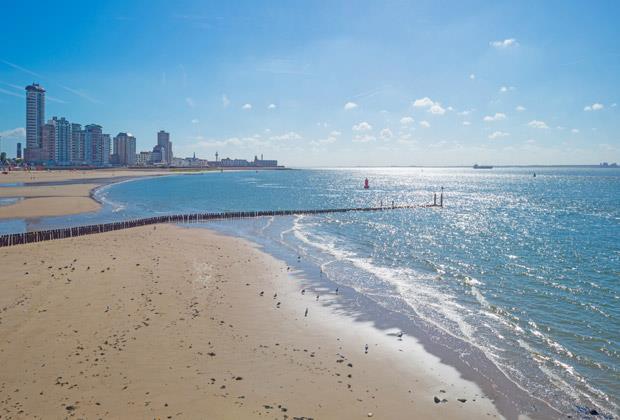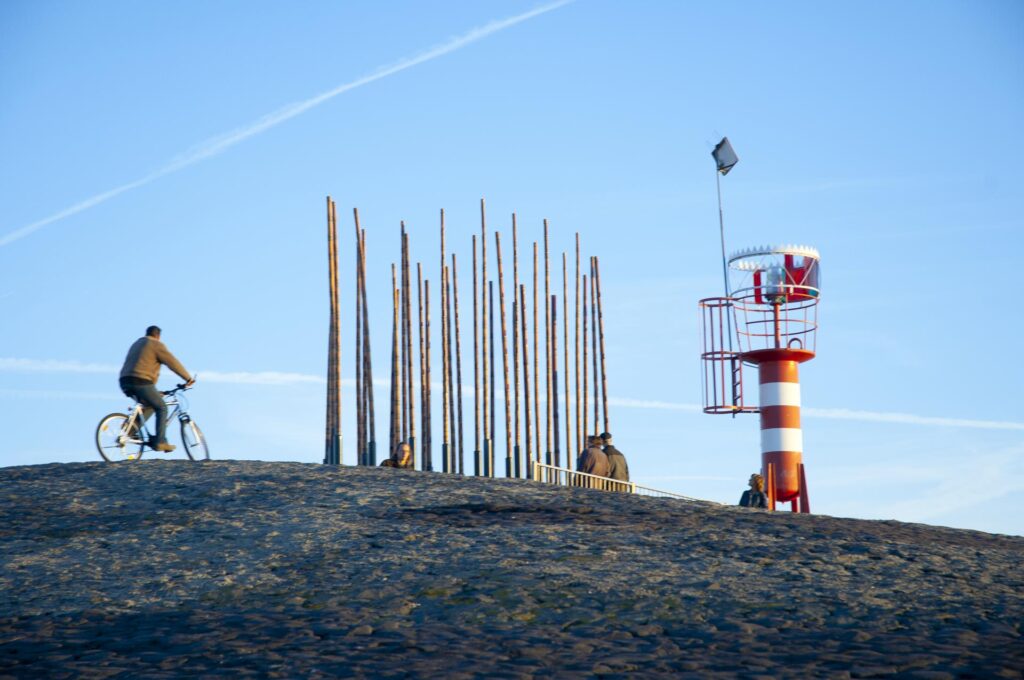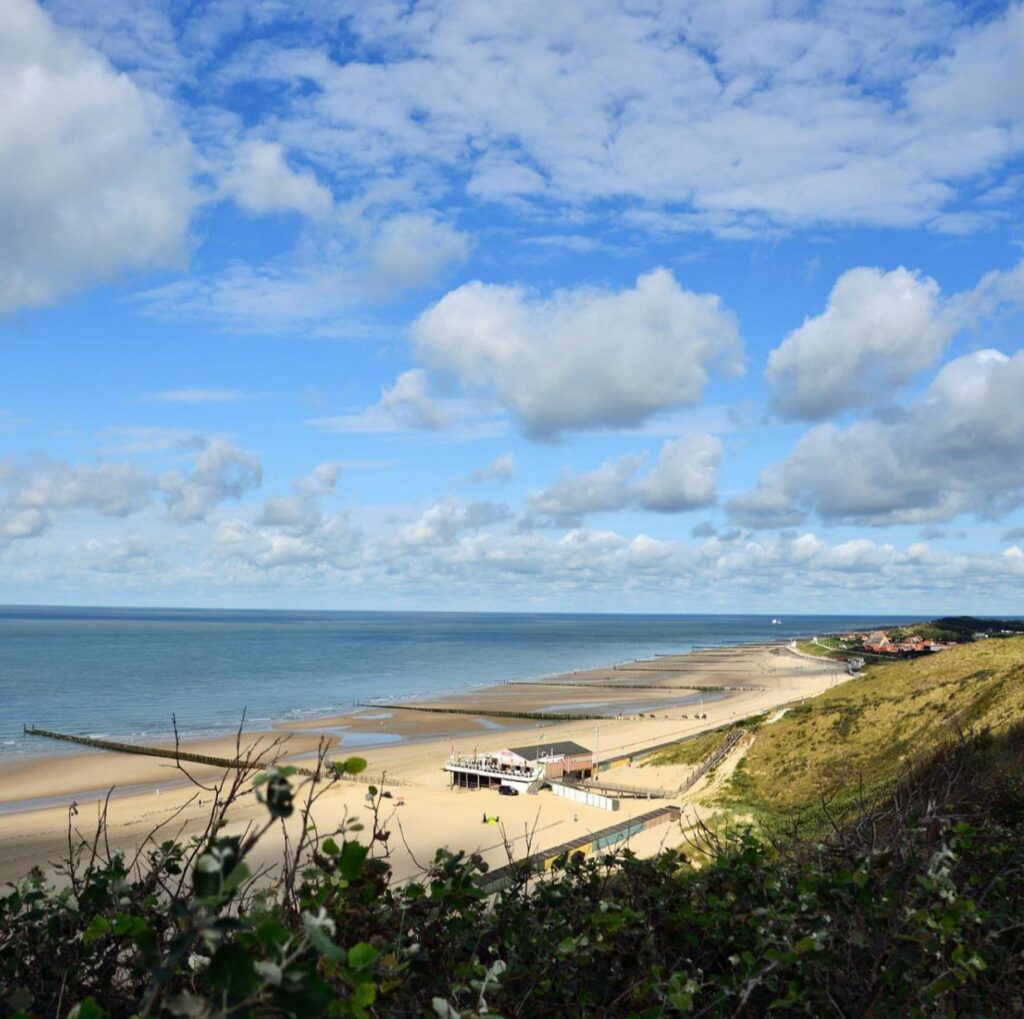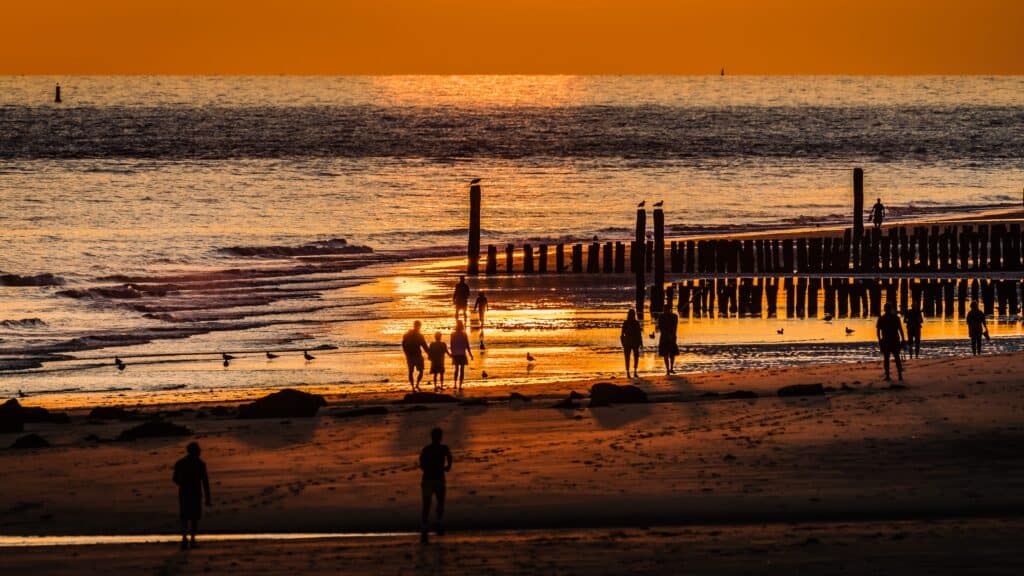 Hotel Residentie Vlissingen is a modern hotel with 36 beautiful studios and 3 spacious apartments. On the ground floor you will find the reception and a cosy lobby. There is also a shared closed bicycle shed that you can use as a guest.
Our team is ready to make your stay as pleasant as possible!